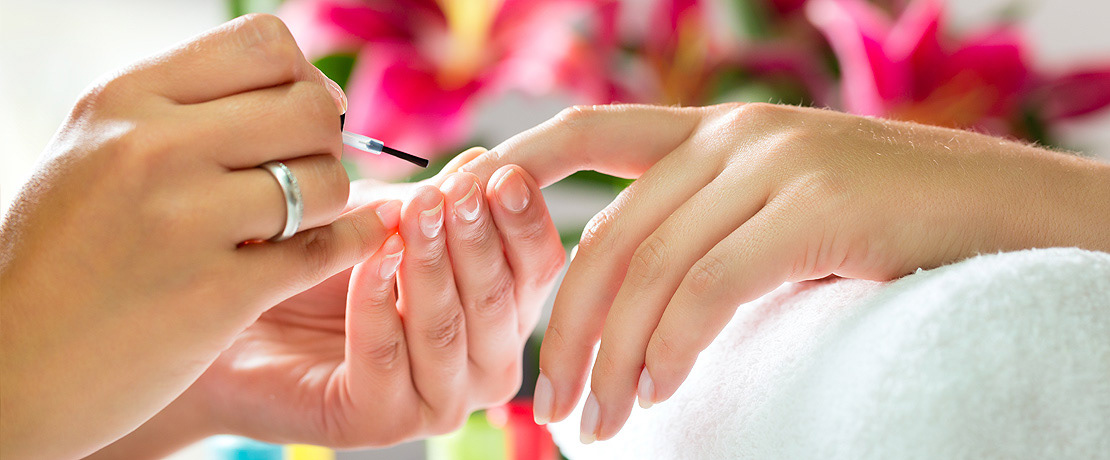 Expert beauty treatments to leave you looking younger and feeling great
Guinot Machine-based Facials
Discover visible results from your very first treatment with Guinot's exclusive Hydradermie2 Facial. Adapted to your skin type and concerns, this unique innovation enables fast and deep penetration using double ionisation technology combined with active ingredients, resulting in exceptional effectiveness.
Guinot Hydradermie
2
Age Logic
The Anti-Ageing Star Treatment
Clinically proven to improve wrinkles depth by up to 49.5%, this specially designed anti-ageing Hydradermie2 facial focuses on the eyes, face and neck to target signs of ageing.
1 hour 30 minutes - £115.00
The Instant Lifting Treatment
Hydradermie2 Lift brings revolutionary youthfulness and renewed tone by stimulating the muscles and providing a massage that lifts the facial features. In the same way that the body muscles are "sculpted" at a gym, this treatment adds a spectacular "lift effect" to your face after just a few sessions.
Hydradermie
2
Lift Express
For those who are in a hurry and need quick results, this treatment includes cleansing and muscle stimulation restoring a youthful tone to the complexion.
The Ultimate Lifting Treatment
A combination of the Hydradermie2 Age Logic and the Hydradermie2 Lift will leave your skin looking fresh and radiant. Experience an immediate lifting treatment through the stimulation of the muscles, lifting the face, adding firmness and leaving an overall younger appearance to the face.
The Instant Eye Repair Treatment
This unique treatment targets signs of ageing and tiredness around the delicate eye area, including fine lines, wrinkles, puffiness and dark circles. Using an expert combination of machine technology, a specific hands-on massage and a specially designed eye mask soaked in a concentrated skin repair serum for maximum effectiveness. 87.5% of volunteers found their wrinkles and fine lines to be diminished and smoothed away.
The Deep Cleansing Facial.
Designed to deeply cleanse the skin, this treatment uses a unique combination of a hands-on massage and the Thermoclean patented heated device to rid the skin of its impurities, whilst also warming and relaxing the skin. Following the deep cleanse, a personalised massage is performed leaving the skin instantly brighter and clearer, with a radiant complexion.
Guinot Manual Face Treatments
The Ultimate Anti-Ageing Treatment.
The pinnacle of anti-ageing treatments, Age Summum uses pure Vitamin C, Hyaluronic Acid and Pro-Collagen to target the signs of ageing. Active ingredients are penetrated into the skin using the exclusive anti-ageing facial massage. Fine lines and wrinkles are smoothed and the skin's youthful radiance is restored.
The Firming, Lifting Treatment
This treatment focuses on restoring firmness and youth to skin which is showing signs of ageing and fatigue. The modelling and gentle heating effects from the ThermoLift Mask penetrate the active ingredients into the skin leaving the face firm and the skin smooth.
The Radiance Peeling Treatment
Hydra Peeling is a skin rejuvenating treatment with two peeling options that are adjusted and prescribed based on the client's beauty goals and level of skin sensitivity. This revolutionary skin renewal treatment even enables clients with sensitive skin to enjoy the benefits of an enhanced cellular regeneration peel. Hydra Peeling is a unique alternative to aesthetic medicine that erases visible signs of ageing, brightens skin tone and diminishes dark spots.
The Beauty Treatment with Essential Oils
Powered by essential oils, this luxurious treatment uses carefully selected plant concentrates to bring natural beauty to your skin. The bespoke treatment method combines the benefits of aromatherapy with unique massaging techniques to fill your skin with energy. Concluding with an Aromatic mask, your skin is resorted of its natural radiance.
Dr. Hauschka Manual Facials
A relaxing foot bath, arm and hand massages and fragrant compresses followed by Dr. Hauschka cleansing and nourishing masks. Intensive skin care rejuvenation leaves you feeling revived and regenerated. The lymph stimulation with fine brushes unblocks, purifies and strengthens your immune system.
1 hour 30 minutes - £120.00
CACI Non-surgical Facials
Computer-aided cosmetology instrument. This non-surgical solution has long been established as the most effective electro-therapy treatment to tone muscles and smooth wrinkles. A course of treatments is recommended.
Available with all CACI Systems
The NEW Eye Revive treatment from CACI International has been developed for those who need an eye treatment that delivers maximum results within a quick time frame. CACI Eye Revive re-energises and uplifts eyes. This treatment combines active micro current eye rollers, which are infused with CACI Eye Revive Serum that has powerful anti-ageing properties and CACI's NEW Hydro Eye Mask. The Hydro Eye Mask is packed full of hyaluronic acid and collagen to help soften fine lines and wrinkles along with green tea and cucumber extract to detoxify, calm, soothe and re-energise eyes, leaving them bright and tight. Mask can be taken home.
as a one off or as monthly maintenance  £65.00
when included within any other treatment £35.00
CACI Hydratone Mask Treatment
For intensive skin hydration.
The Hydratone mask has a soothing and calming action on the skin that immediately reduces the appearance of skin redness and irritation, but for optimum effect when combined with the traditional CACI non-surgical lifting technique.
Combined with a facial - £17.00 extra
(Client takes home the mask to re-use at home)
The Clare Lansdowne Facial Deluxe
Deep cleansing, steam and blemish extraction with a relaxing massage using plant oils to feed skin and drain lymphatic system. Includes eyebrow tidy.
Facial combined with Steam Vapazone
Beneficial for young, congested oily skin, spots, blackheads and acne. Prepares skin for extractions or other treatments.
If a Disposable Lance is used during a facial there is a charge of £5.00
Slim and Tone System Passive Exercise
After complimentary figure analysis, clients recline comfortably on a couch and through application of 16 pads the muscles are gently exercised. Treatment is equivalent to several hours exercise. A recommended Diet Plan is also available.
Discount on booking course of treatments
10 x 45 minutes - £320.00
Salon Tan - Applied by hand
Body is buffed and polished and natural-looking tanning treatment applied. Within two hours skin radiates with an all-over healthy glow - £65.00
Eye Brow Shaping or Tint - £14.00
Eyelash & Brow Tint - £35.00
Removal of superfluous hair from face or body
Up to 15 minutes - £30.00
A course of six treatments can be booked for the price of five - £165.00
Half-Leg/Forearms - £30.00
Three-quarter Leg - £40.00
Removal of thread veins (face and legs)
Treatment up to 30 minutes  - £95.00
Removal of skin tags and warts
Treatment up to 30 minutes  - £95.00
Removal of milia  - £20.00
(Several sessions may be needed)
Complete care for hands, nails and cuticles. Full manicure with hand massage. Paint or buff to finish.
Gellux nail polish (no chip, no wear, no wait - days of glossy nails) - extra £20.00
Therapeutic foot bath followed by a full pedicure and massage with oils to revitalise and refresh feet. Paint or buff to finish.
Call 01323 726997 
to arrange an appointment
Member of the Guild of Beauty Therapists
Member of The British Association of Beauty Therapy and Cosmetology